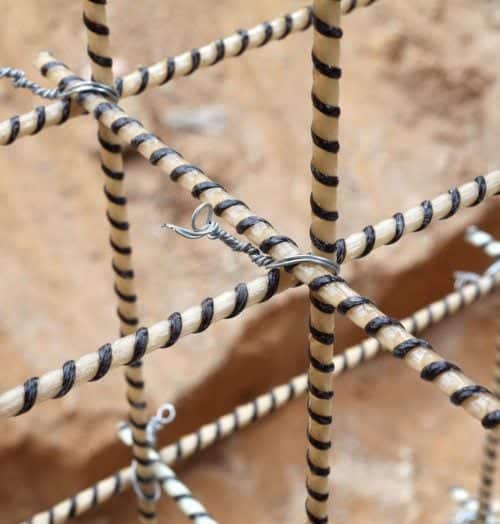 Whitacre Rebar is a leading supplier of reinforcing steel products for the construction industry. In addition to our complete line of steel rebar products, we offer fiberglass rebar for projects where a lightweight, non-corrosive alternative is needed. Fiberglass is also non- conductive, making it suitable for projects that require electromagnetic neutrality.
Fiberglass rebar offers unique benefits including:
Lightweight construction compared to equivalent size steel bar
Non-corrosive to salt, chemicals, and alkalinity in concrete
Radar signals pass right through
Electrically and thermally non-conductive for high voltage applications
Applications for Fiberglass Rebar
Whether you have a large or small project, Whitacre Rebar provides fiberglass rebar for a variety of applications. We also offer custom fabrication backed by a strong quality control environment, guaranteeing your exact project specifications.
We supply fiberglass rebar for applications such as:
Wastewater treatment facilities
Bridges and railings
Median barriers
Parking structures
Coastal construction exposed to salt spray
High voltage substations
Radio frequency sensitive areas
High speed highway tolling zones
Continuously reinforced concrete paving
Select High-Quality Fiberglass Rebar from Whitacre Rebar
For projects requiring reinforcement that is lightweight, electromagnetically neutral or a thermal insulator – choose fiberglass rebar from Whitacre Rebar. Contact us for a quote on fiberglass rebar or to discuss your project requirements.