Whitacre Rebar is an estimator, detailer and installer of concrete reinforcing steel and related products for clients across a range of industries. We provide a large selection of smooth or deformed rebar. Our team of professionals can estimate and detail projects of any size, as well as provide custom fabrication for your project.
If you need rebar to resist harsh or corrosive conditions, we provide various coatings and finishes to address these concerns. Our supply of reinforcing steel products includes:
From the start of your project to delivery and placement, we streamline the production process and emphasize quality control. Our precision-engineered rebar and accessories meet all industry standards to ensure outstanding performance. Whitacre Rebar also maintains our own fleet of trucks and drivers, so you can expect on-time deliveries to accommodate tight schedules.
Custom Fabrication for Superior Accuracy
Our in-house stock of #3 through #11, #14, and #18 rebar comes in multiple lengths and grades, which can be cut or bent to your formed bar requirements. Our custom fabrication produces exacting tolerances and superior accuracy to give you a quality product for your construction needs. With our state-of-the-art shop, we have precision fabricating equipment including spiral machines to produce cages, columns, and piers.
Our team has applied their expertise and custom fabrication to a range of construction projects including:
Slabs / industrial floors
Parking structures
Residential, industrial and commercial buildings
Storage tanks
Highway structures and bridges
Safety walls
Pre-stressed concrete work
Post-tensioning concrete work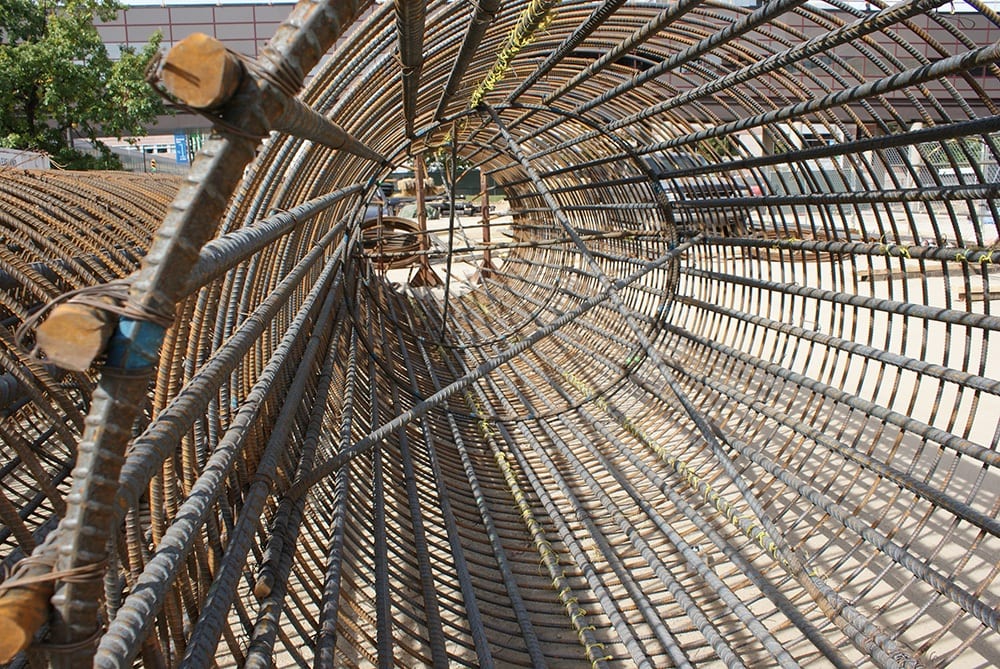 Whitacre Rebar has the experience and resources to meet project requirements of any size. You can rely on our high-quality products and services to ensure a smooth process from estimating to installation.
To request a quote or learn more about our rebar products and custom fabrication, contact Whitacre Rebar to get started.