Whitacre Rebar supplies a variety of mechanical coupler systems for splicing smooth or deformed rebar in tension and/or compression applications. The splicing systems increase structural integrity in concrete, particularly segmental construction, and alleviate rebar congestion problems.
Rebar Splicing Systems
We offer a full range of high-strength couplers and form savers from trusted manufacturers like Barsplice Products, Dayton Superior, and Erico and brands like Bar Lock® and Lenton®. The proprietary designs from each manufacturer are used for various types of mechanical splices including:
Steel-Filled Coupling Sleeve
Cold-Swaged Threaded Coupler
Cold-Swaged Coupling Sleeve
Shear Screw Coupling Sleeve
Coupling Sleeve with Double Wedge
Taper-Threaded Coupler
Dowel Bar Mechanical Splice
Straight Threaded Coupler with Upset Rebar Ends
Compression-Only Mechanical Splices
Our mechanical couplers and form savers are fast and easy to install, saving you labor costs and keeping projects on schedule. You will receive products on-time or ahead of schedule with our internal delivery services and trucks.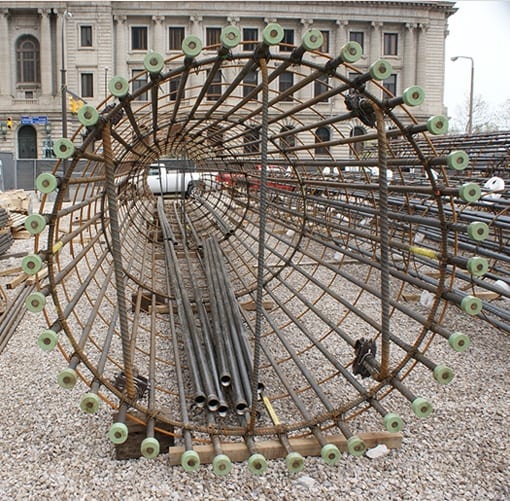 Dowel Bar Concrete Reinforcement
Whitacre Rebar offers dowel bar splicing options to reinforce your concrete structures. The steel bars are placed across construction joints to facilitate load transfer.
We supply a variety of dowel bar reinforcement systems including the DBR™ Splice System from Erico Lenton, which comes in black, epoxy-coated, stainless steel and corrosion-resistant rebar materials. The DBR™ Form Saver performs in tension and compression in excess of a Type 1 splice, and the coupler is made from rebar materials, eliminating issue-prone welded connections.
At Whitacre Rebar, we ensure that you have the highest-quality selection and service for all of your construction needs. We offer the latest technologies and product advancements to our clients, giving you cost-effective, efficient solutions.
To request a quote or learn more about our mechanical coupler systems and form savers, contact us to get started.