Water and Sewer Plant Construction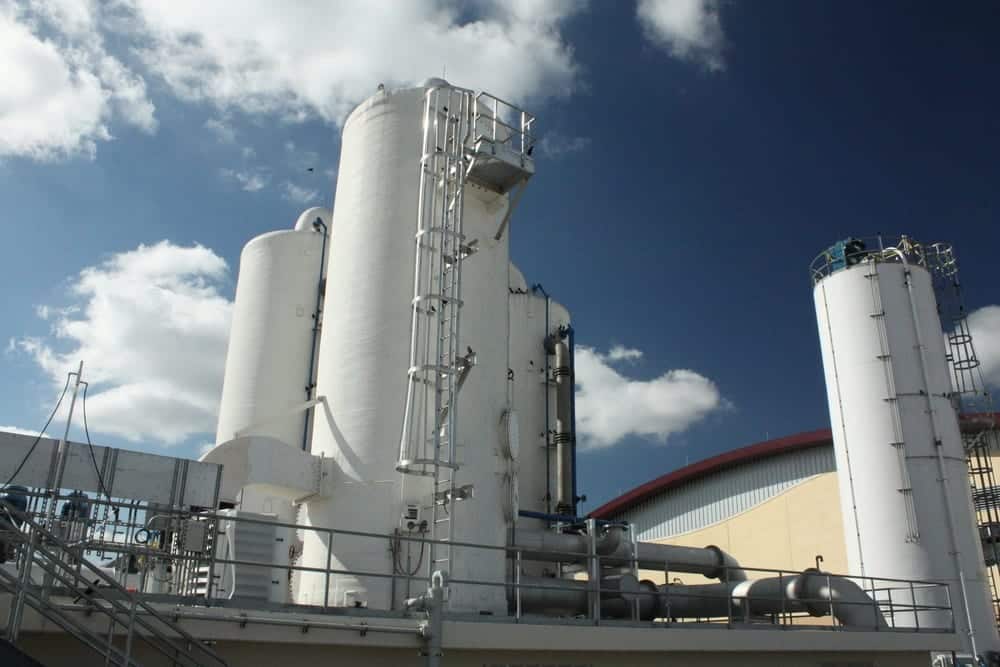 Whitacre Rebar is a generational leader in water and sewer plant construction solutions, employing state-of-the-art, turnkey products and services for concrete formwork, rebar fabrication, and metal mesh reinforcement. Our highly trained, professional construction team upholds a tremendous responsibility for building the proper infrastructure for safe, treatable water to communities nationwide. All of our services, from mesh fabrication to concrete reinforcement, are always in full compliance with all local ordinances and regulations.
Our Project Portfolio
We strive to both meet and exceed our customer's expectations, managing the entire construction process in order to ensure highly purified water for local residents. Our company is in a unique position to offer both products and services, streamlining operations and eliminating the need to work with multiple vendors. We can fabricate rebar, post-tension concrete, and weld wire mesh according to exact specifications.
We can utilize our in-house fabrication processes in order to manufacture reinforcement steel, welded wire fabrics, bar supports, and form savers. We offer rebar in various sizes and weights, competitively priced for both small and large water treatment construction projects. Using our quality lineup of innovative, high strength couplers, we can quickly reinforce a plant's structural integrity while reducing labor costs. In addition, our facility has the capacity to scale its production volume in order to meet tight deadlines.
Proven Success
Our proven concrete and rebar reinforcement techniques help complex structures withstand demanding water pressures used for industrial treatment applications. We're always proud to incorporate our state-of-the-art production method and service knowledge for highly precise, metal mesh and concrete construction. We've performed both ground-up installations as well as implemented major upgrades to large scale water treatment facilities such as the Poughkeepsie Water Treatment Facility in Poughkeepsie, New York.
Experts in Water and Sewer Plant Construction
Our team is certified and trained in a variety of welding, formwork, and post-tensioning methods that help to reduce construction costs for municipal budgets. They'll execute projects as efficiently as possible, conforming to all industry standards by EPA, NSF, ISO, AWS, ASME, and ASTM. Our entire team, from subcontractor to project manager, is always committed to building a sustainable infrastructure that helps keep local residents safe.
For the best service and quality in concrete reinforcement for the water and sewer plant construction industry, contact Whitacre Rebar to request a quote or to discuss your project specifications.