Automotive Plants
Today's automotive plants rely on robust and durable structural engineering for their facilities, requiring experienced concrete formwork services that Whitacre Rebar can provide. We fabricate an array of rebar sizes, offering a dependable foundation for concrete slab designs that are used to protect automotive plant assembly line equipment.
Backed by our seasoned, certified project management teams, we work directly with our clients to turn their automotive plant into reality. We've built automotive plants that are vital for protecting state-of-the-art equipment used in general assembly lines, auto body repair, warehousing, interior installation, and more.
Our Project Portfolio
For nearly a century, we've recommended and installed concrete reinforced solutions to a wide range of industries. In today's global marketplace, automotive businesses require unified preconstruction support, project development, and material procurement. Production capacity and manufacturing line tempo rely on proper facility engineering that starts with a stable concrete foundation. From new site constructions to plant expansions, we ensure prompt delivery of rebar and wire mesh supplies, coordinate resources, and conduct extensive quality control for a variety of different types of facilities, such as: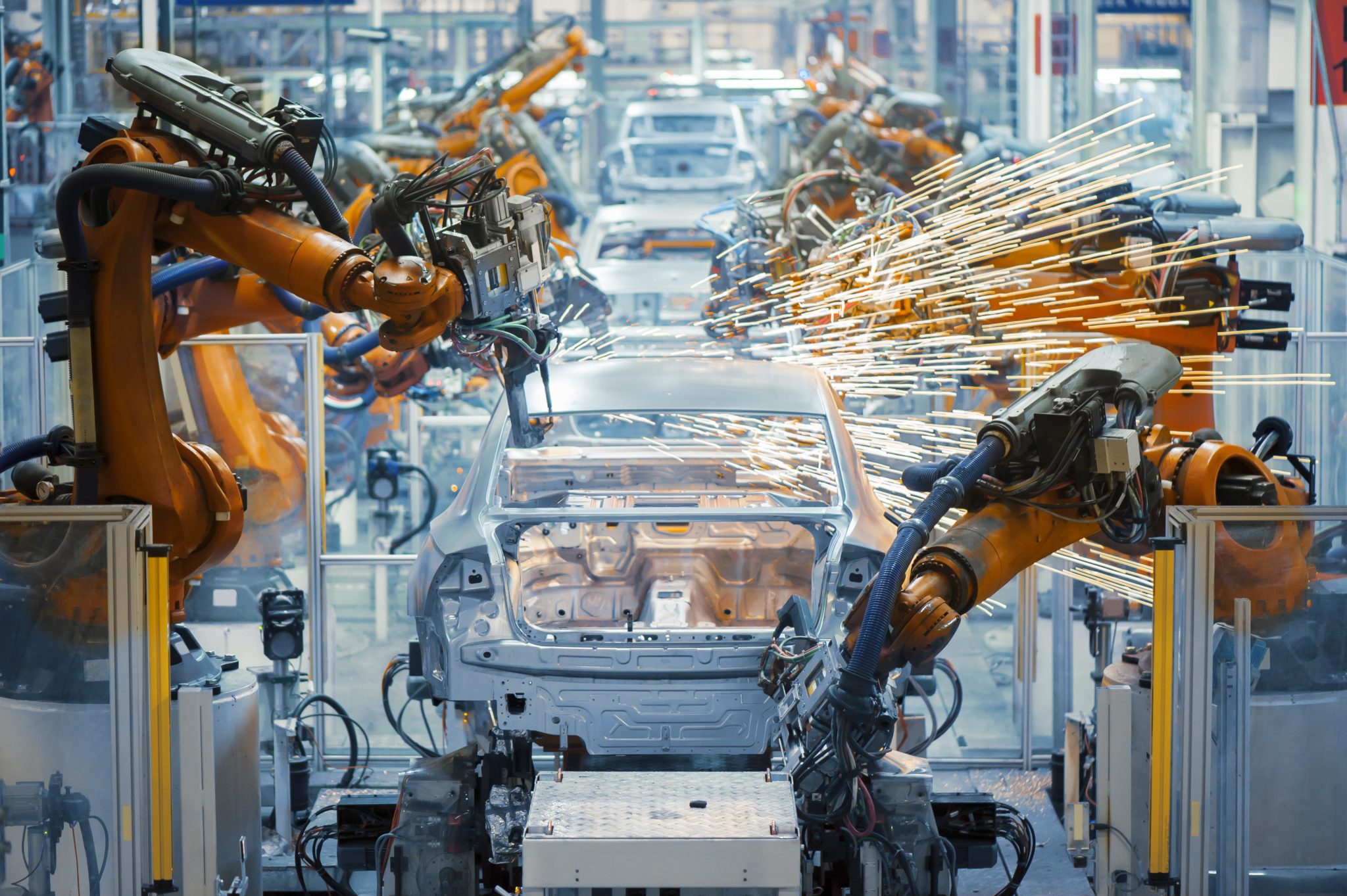 Automotive Assembly Plants
Automotive Supply Warehouses
Distribution Centers
Testing Facilities
Data Centers
R&D Facilities
Metalworking Plants
Dealerships
Our rebar products are custom designed to accommodate various industrial needs, helping automotive plants maintain and utilize their investment to the fullest extent possible. We align our service capabilities with our clients, providing a coordinated package of rebar and manpower in order to get the job done on time and within budget. Our team will work with architects and contractors to understand their design goals, project challenges, and construction economics.
As a leading contractor, we have years of experience understanding how concrete formwork, post-tensioning, and steel fabrication properly integrate into the facility construction process. We monitor construction expenditures and communicate directly with clients on progress. We also implement a rigorous quality control process on every project that not only focuses on our rebar products but also our milestones and service quality.
Innovators in Concrete Formwork Services for Automotive Plant Construction
Major automotive manufacturers worldwide depend on Whitacre Rebar to provide the aptitude necessary for plant construction engineering. Infrastructure ROI is as equally important as auto sales and our team employs a professional, knowledgeable approach to implementing rebar and metal mesh for their facilities. From scheduling to allocating resources, we help resolve problems and identify areas of improvement for one of our country's most vital economic engines.
For the best service and quality in automotive plant construction, please contact Whitacre Rebar to request a quote or to discuss your project specifications.