Food Processing Facilities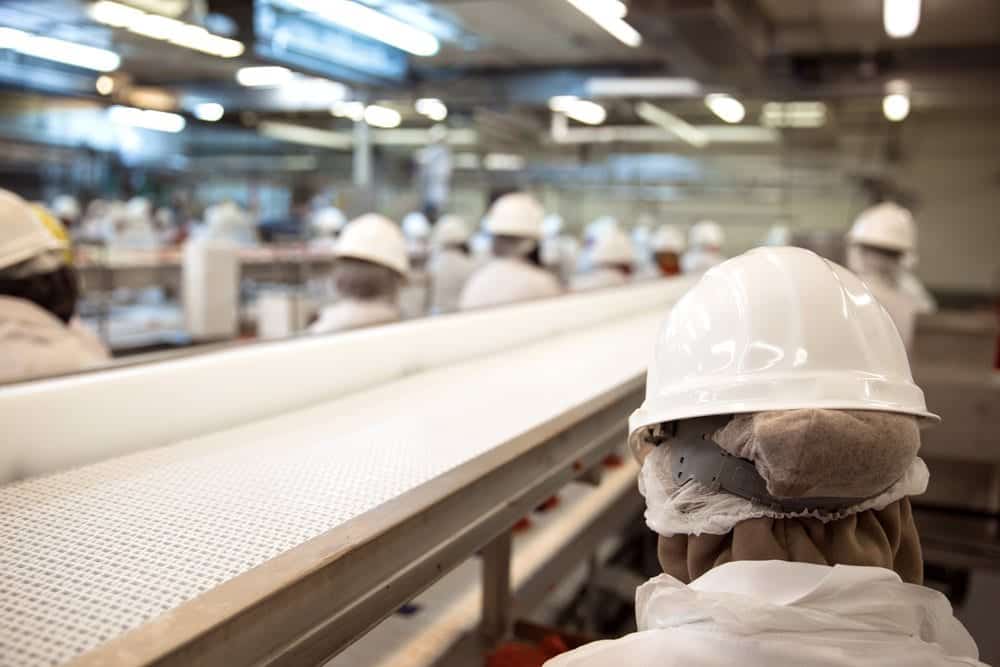 Whitacre Rebar uses experienced, time-tested concrete reinforcement methods to fabricate durable structures for food processing facilities. As both a supplier and certified construction installer of rebar, steel mesh and welded wire products, we're able to deliver engineered solutions that preserve plant ROI. Our products are manufactured in-house and manufactured according to exact structural specifications. From food canning to pasteurization, our concrete construction solutions help keep food processing operations both secure and efficient.
Our Project Portfolio
As a full-service provider, we work directly with architecture and engineering teams to develop plant layouts and build facilities that can handle the rigors of industrial grade food production. Working with our project management team, our clients are supported across all phases of the construction cycle. We strive to understand their production goals and develop custom rebar sizes that are capable of handling their concrete slab design needs. We've assisted food processing facilities with new site implementation, plant expansions and various other industrial support structures.
Specific applications include:
Canneries
Meat Packing Facilities
Food Packaging
Industrial Rendering
High-Temperature Processing
Our installers are experienced craftsman who take pride in their work, value customer service and conduct their jobs with integrity in-mind. For nearly a century, we've applied our formwork expertise across a variety of food processing facilities used for preservation, liquefaction, pickling and other production capacities. All of our materials are designed to comply with FDA requirements and we adhere to all environmental standards. Backed by our knowledgeable, certified construction team, we'll always keep our work on schedule and within budget.
Since 1920, we've helped food processing facilities acquire the necessary infrastructure to accomplish their production goals, scale capacity and expand operations across the United States. Our economical rebar prices, combined with our exemplary service standards, help facilities optimize their return on investment. We leverage years of experience in post-tensioning concrete, developing methods that ensure structural longevity and help companies establish an economical foothold in key food and beverage markets. As a preferred source of rebar and welded wire products, we carry complete, turnkey solutions for virtually any construction challenge.
Concrete Construction Experts for Food Processing Facilities
Food processing operations have developed dramatically over the last century, and along that time, we've been on-hand to build long-lasting structures to support them. Viable food production is a critical component to helping communities thrive and we're always ready to apply our long-standing expertise so that our neighbors and children can benefit from it.
For the best service and quality in food processing facility construction, please contact Whitacre Rebar to request a quote or to discuss your project specifications.