Pipe and Tube Mills
Whitacre Rebar is a premier supplier of concrete rebar supplies and services, offering the structural integrity necessary in order to support both industrial pipe and tube mills. Carrying over 100 years of experience in concrete construction for metalworking facilities, we understand how to implement plant floor designs that support various pipe coiling, cutting, sizing, welding, and scarfing stations.
From steel fabrication to reinforcing concrete, we can offer highly custom, specialized rebar solutions backed by extensive experience in pipe and tube mill construction. Managed and implemented by our own professional tradesman, we're able to support the entire design, formwork, and post-tensioning process for various metalworking mills specializing in pipe and tube manufacturing.
Our Project Portfolio
We carry custom rebar sizes and work with our clients to develop concrete slab designs that are both durable and reliable for pipe and tube mills. Our certified tradesmen emphasize quality on every job site, ensuring that our rebar products are installed and set according to exact client specifications. As a reliable source for concrete reinforcement services, we manage the entire process and see every challenge through to completion. We stay ahead of the latest methods in rebar and steel mesh installation, ensuring that our reinforcing products maximize facility ROI.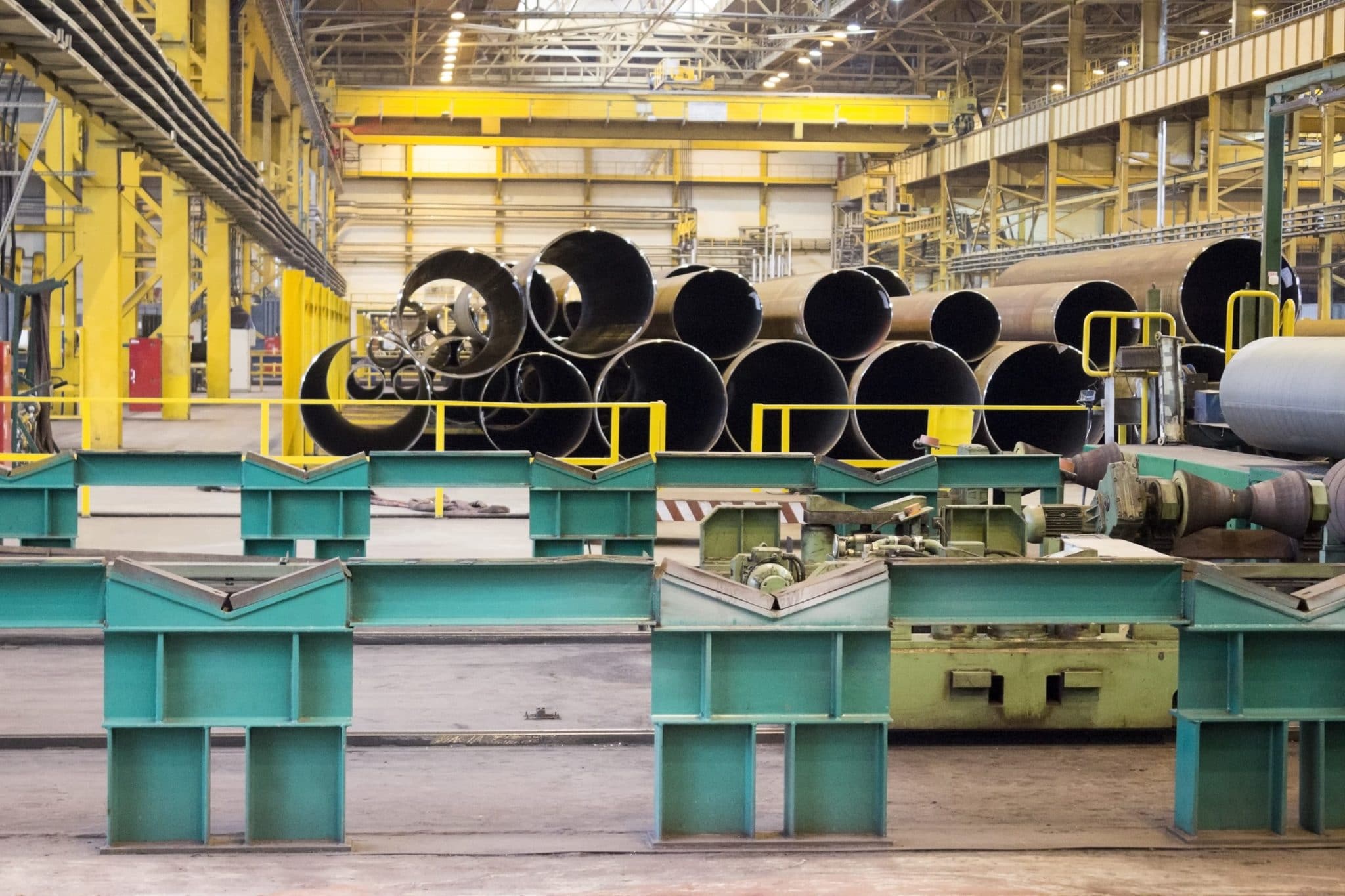 Our project portfolio includes rebar services for the following types of facilities:
Pipe Mills
Tube Mills
Galvanized Steel Production
Piercing Mills
Welding Production
Hot Rolling
Sizing Production
Our concrete rebar products and services will always meet and exceed performance expectations. We value workmanship and quality, built on nearly a century of service for metalworking facilities throughout the United States. From design to installation, our team will help to identify potential areas of improvement, solve implementation challenges, and help accelerate construction deadlines. Our concrete reinforcing methods conform to the latest industry standards and we are able to quickly adapt to last-minute design changes without sacrificing quality.
We're both a manufacturer and supplier who can scale our production capacity in order to get the job done. Our construction team are artisans who take pride in their work and are proactive in their approach. All of our pipe and tube mills are built to last and help minimize long-term impact from everyday wear, tear, and vibration on the shop floor. Our work can be seen in plants constructed for nearly 100 years, still standing and providing a stable foundation for various metalworking facilities to operate in.
Veteran Concrete Rebar and Wire Mesh Tradesman for Pipe and Tube Mills
Metalworking facilities such as pipe and tube mills require stable, well-built facilities in order to maintain a competitive position in their market. For decades, Whitacre Rebar has been a preferred partner for countless metalworking companies thanks to an established mission statement that emphasizes the needs of the client and their processes first. Our employees value integrity, conduct their work with safety in mind and promote a collaborative culture for success.
For the best service and quality in pipe and tube mill construction, please contact Whitacre Rebar to request a quote or to discuss your project specifications.