Fractionator Plants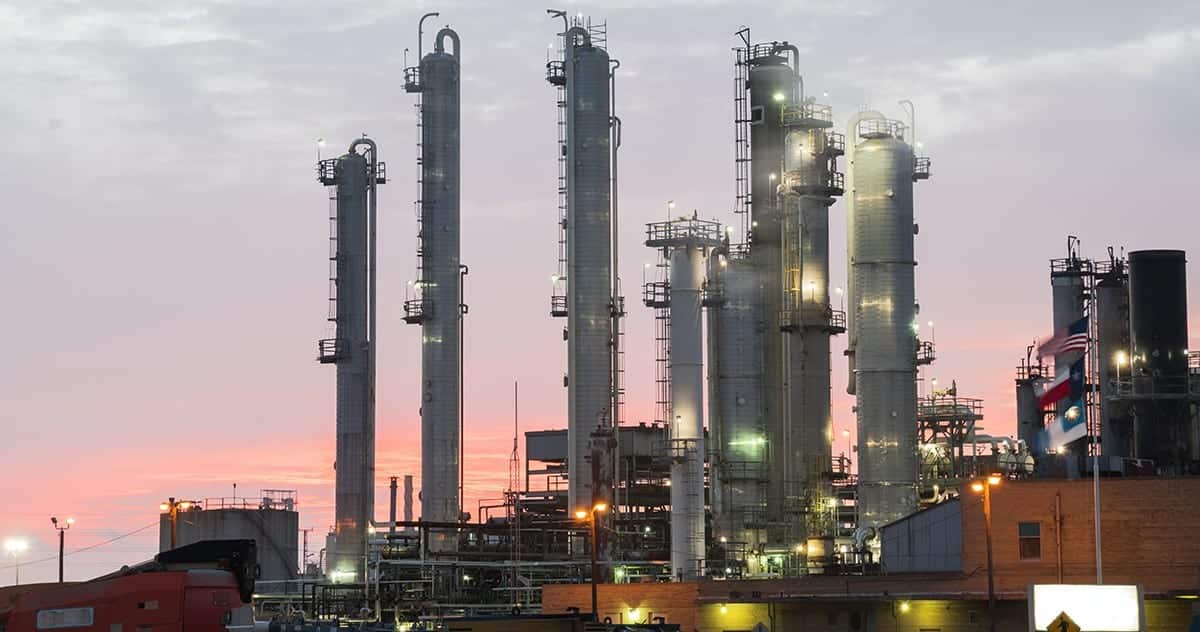 At Whitacre Rebar, we field a team of veteran staff who understand how to implement concrete rebar and wire mesh products for fractionator plants. We always provide high quality construction services in order to ensure impurity-free, "pipeline quality" fuel for a wide range of consumers. Our team offers consultative services for fractionator plant construction, recommending the proper materials, from welded wire to concrete slabs, according to our client's exact specifications.
Our Project Portfolio
We're innovative leaders in the fractionator plant construction industry, offering a combination of products and services for our clients. This allows us to take part in the design process as well as provide hands-on implementation of our own tested and approved products. We're steel fabricators who can handle rebar in a variety of sizes for post tensioning. Regardless of either size or scope, we treat every fractionator plant project with the same attention to detail and quality.
Natural Gas Processing Plants
Byproduct Removal
Reserve Storage
Crude Oil Wells
Gas Wells
Condensate Wells
Underground Deposits
By combining fabrication and installation services under one roof for concrete reinforcement, we're able to provide our clients with responsive, premium service options that yield high quality workmanship.
We can guarantee a steady supply of materials such as couplers, metal mesh, and tie wire to be delivered on-site when required. In addition, our engineers are able to quickly respond to last minute design changes that would otherwise result in budget increases. We've served the oil & gas industry for nearly a century and we're responsible for many cutting-edge fractionator facilities in operation today.
Dependable Fractionator Plant Construction
We're artisans that can both fabricate and build the very structures that our communities depend on. We strive for long-term ROI, enabling our clients to observe immediate savings despite the significant capital outlays that are typically involved for natural gas projects. Our work is performed according to the latest construction industry standards and we're always ready for the next challenging concrete design project.
For the best service and quality in fractionator plant construction, please contact Whitacre Rebar to request a quote or to discuss your project specifications.