Tank Farms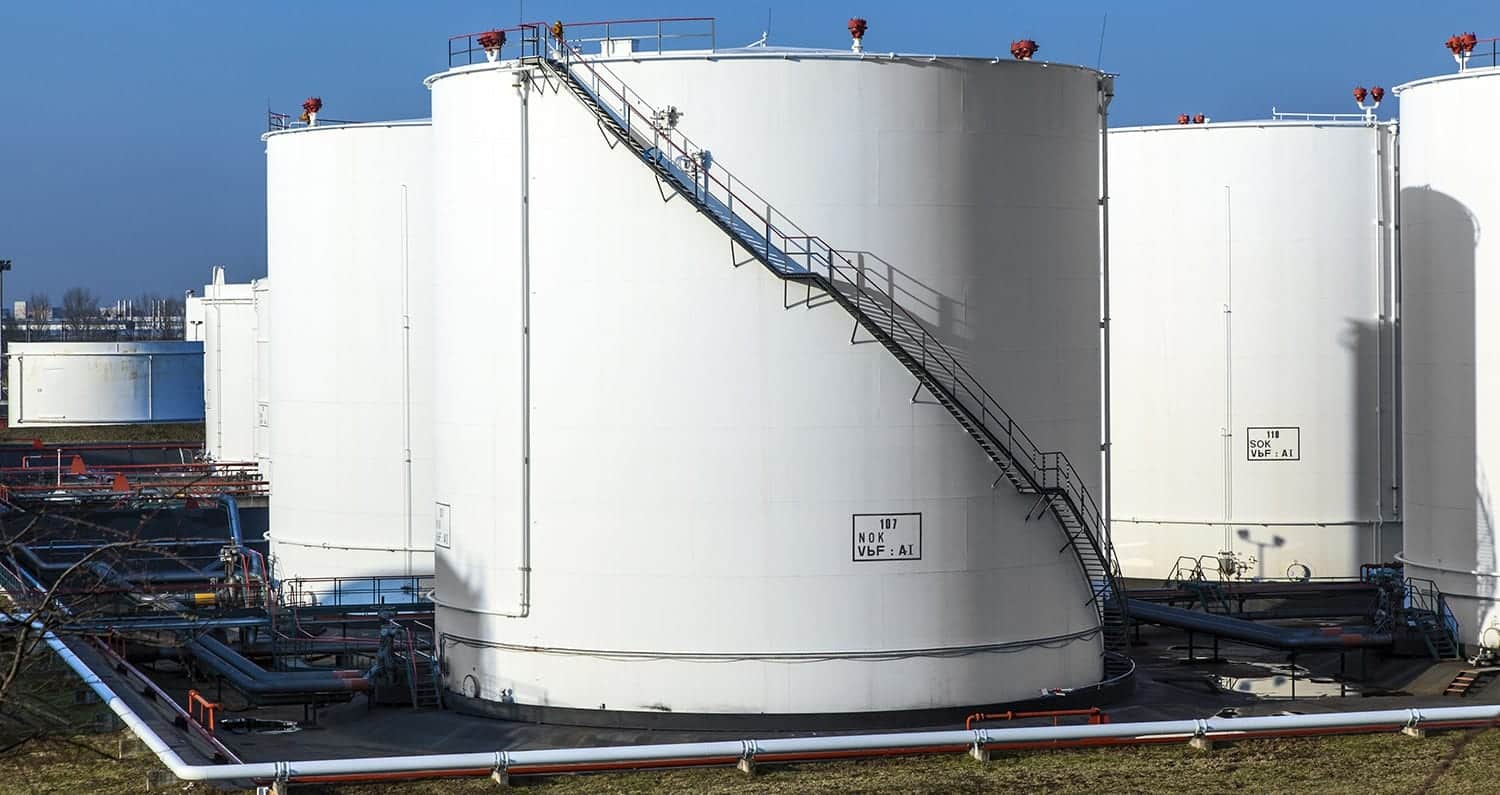 Whitacre Rebar is a leading provider of various wire mesh and concrete reinforcement solutions that are designed to handle the rigors of tank farm discharge operations in oil and gas production. We have years of experience in building custom installations, applying welding wire, couplers, and metal mesh to various concrete slabs.
Our rebar work for oil terminal construction projects is backed by a variety of disciplines, from product development to construction management. We offer turnkey services, assisting our clients across the entire project with both design and product installation.
Our Project Portfolio
Since 1920, our company has evolved in parallel with the oil industry, supporting the development of state-of-the-art oil depots using an array of rebar sizes and mesh wire types. By offering concrete products and services under one roof, we can ensure that the project is completed both on-time and within budget. Our seasoned construction teams employ certified, industry approved methods that result in quality tank farms that can operate in virtually any environment.
Oil Refineries
Petrochemical Processing
Marine Tanker Discharge
Pipeline Depots
Transport Systems
Road Tanker Services
We believe in professional workmanship that goes above and beyond today's standards, instilling long term partnerships with our clients that focus on improving their bottom line for oil and gas refining.
We manage the entire process, analyzing site requirements, understanding procurement needs, and scaling resources in order to see every project through to completion. From architectural design to reinforcing concrete, we will always build high quality tank farms according to the client's exact specifications.
Construction Veterans for Tank Farms, Depots, and Terminals
We are concrete formwork artisans who can apply critical engineering skills that keep tank farms operating for years to come. As a seasoned business, we consistently practice a set of core values that are founded on honesty, trust, and teamwork.
For the best service and quality in tank farm construction, contact Whitacre Rebar to request a quote or to discuss your project specifications.