Nuclear Power Plants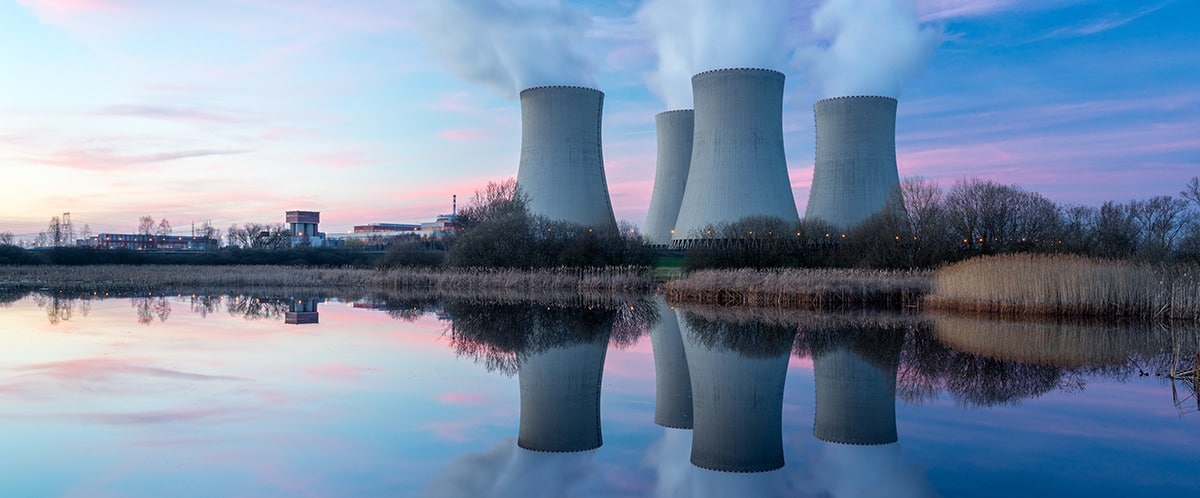 At Whitacre Rebar, we're at the forefront of nuclear power plant construction, offering a wide range of rebar, wire mesh, and concrete slab products that are specifically designed to accommodate multi-megawatt reactors.
We believe that nuclear power is critical to the nation's electric energy supply and requires a competent, diverse team to help manage the construction process and incorporate products that strictly adhere to safety, compliance, and most importantly, quality.
Our Project Portfolio
Our construction teams use industry approved concrete reinforcing steel mesh and rebar, ensuring long term structural integrity for every nuclear power plant design. We've constructed power facilities throughout the northeast, assisting our client's across all phases of the process. As a manufacturer of rebar and welded wire mesh, we can develop custom building materials that are specifically engineered for both pressurized water and boiling water reactor systems. We not only manufacture our own products, but also install them, providing a streamlined level of service that takes workmanship extremely seriously.
Nuclear Power Plants
Water Systems
Plant Decommissioning
Reprocessing
Commercial Nuclear Power
Security
Maintenance and Repair
Since 1920, we've assisted with countless power generation projects, having gained extensive experience in nuclear power plant construction in the past three decades. We understand the vital impact that our products will have, and our team is trained and certified to manage the entire process with professionalism always in mind.
Our goal is to help clients meet all government and environmental oversight criteria, providing estimation, detailing, and industry leading concrete fabrication services.
Complex structures such as nuclear power plants utilize various rebar sizes, as well as other reinforced concrete products, that can guarantee long term structural stability for emission-free, nuclear energy generation.
We take pride in our workmanship, knowing every day that these projects will help to provide a safe and stable energy source for nearby communities. Our concrete formwork products will stand the test of time, endure severe weather conditions, and will consistently maintain ROI for long term, nuclear energy operations.
State-of-the-art Concrete Formwork Solutions for Nuclear Power
For the best service and quality in nuclear power plant construction, please contact Whitacre Rebar to request a quote or to discuss your project specifications.