Renewable Energy Farms (Solar & Wind Farms)
Whitacre Rebar has established itself as a prominent supplier of high quality wire mesh and rebar products that are designed specifically for renewable energy farm construction. Our concrete formwork products meet all environmental legislation and government oversight requirements.
Coupled with our professional, seasoned services team, we can help design, coordinate, and implement various rebar sizes, resulting in steel reinforcement that can stand up to the rigors of solar and wind farm power generation.
Our Project Portfolio
For nearly a century, our construction teams have worked on-site, designing concrete slabs that are industry approved and go beyond the client's expectations. Our project management team will work diligently to ensure that the job is performed both on-time and within budget.
We can post-tension concrete to exact specifications, utilizing innovative rebar construction methods that provide the foundation for clean, renewable energy to power homes, businesses, and more.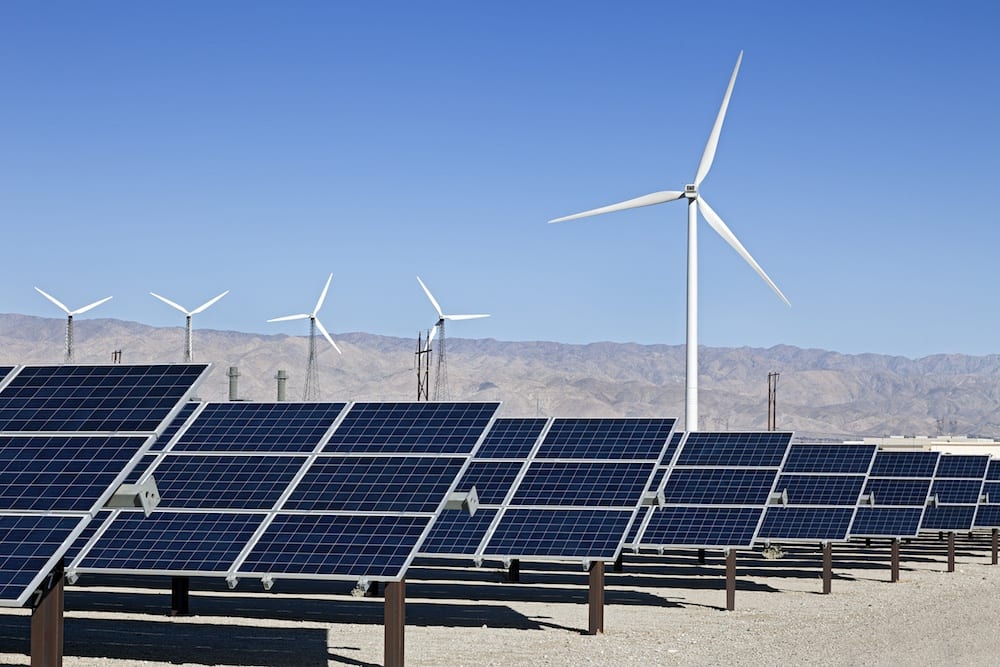 Turbine Towers
Solar Farm Foundations
Photovoltaic Rack Mounts
Grid Stations
Component Protection
Transmission & Inverter Protection
We take a methodical approach to understanding your specific energy needs, proactively addressing all aspects of concrete slab design for solar and wind farm construction. We'll work with renewable energy companies to analyze and understand how factors such as soil analysis, shading angle, and topography can affect the structural needs for concrete rebar and mesh installation. Our certified, highly skilled construction crews will ensure a steady supply of concrete formwork materials, delivered on-site and ready for implementation.
Our team understands the economic requirements for renewable energy farm construction and strives to ensure a stable ROI, definitive project timeline, and worry free structural design that will stand against the elements. Whether it's a simple, terrestrial wind tower or a complex, multi-megawatt solar farm, our goal is to provide the best client experience possible. We have the capacity to scale both our manpower and production resources accordingly, working within tight startup schedules.
Leading Concrete Construction Services for Renewable Energy Farms
With growing power requirements across the United States, complex structures are needed to house and maintain the vital components involved for wind and solar energy generation. Our products, from reinforcing steel to mechanical couplers, satisfy the environmental and legal criteria for long-term concrete durability. Serving a wide range of renewable energy applications, we've helped communities nationwide achieve their design intent. Our rebar solutions contribute to a site's overall longevity and help to maintain mission critical, "always-on" status for various wind turbines, solar farms, and more.
For the best service and quality in renewable energy farm construction, please contact Whitacre Rebar to request a quote or to discuss your project specifications.